Skills counselling is a reliable and important way to understand students' career choices. It helps to find the right direction to set the technology for long-term goals and achieve them. The age range from 13 to 17 years (standard 8 to 12) is a good time to go for career counselling. Because this is a time of great change in their physical and emotional lives. Then they need someone to guide them. The counsellor also helps them with this.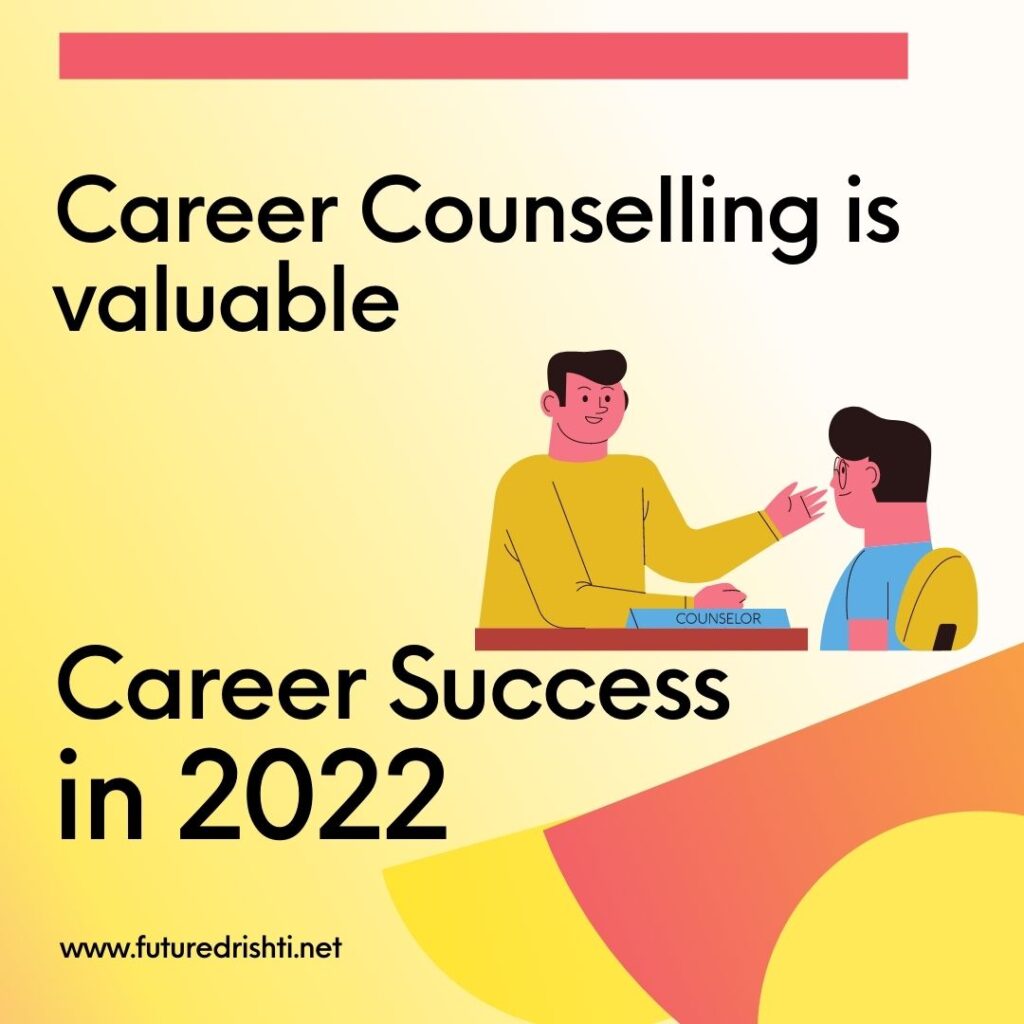 The relationship between a mentor and a mentor is based on trust and a good relationship. It helps to achieve the end goal i.e. students should be clear their doubts about their career.
At the time of selecting stream or career everyone feel a little stress as it is a big decision for there future. Students discuss with their elders about their interest subjects then pursue that stream. But some students do not choose to talk to anyone and take the wrong decision that leads to depression and anxiety. Deciding on the right job is an obstacle for them. Students are always surrounded by questions such as which stream to take? What do you decide to do in your future? or what is your dream job? It can put pressure on them.
The counsellor knows the student's interest in a particular test. They try to show the connection between student interest and potential career options. A counsellor will help you choose a career and give you all the details related to that type and give you the names of the best colleges. All the details will provide you with a mentor.
According to the new 5 + 3 + 3 + 4 school education system framework for NEP 2020. 5 + 3 + 3 + 4 means five years on the foundation stage
3 years in the preparation phase
3 years in the middle class
3 years in the second phase
With this new education system, students do not have limited streams or courses. Students can choose a combination of different topics according to their abilities and interests. This subject choice option is for students who are currently promoted to 9th grade.
There is no announcement of new job opportunities. People used to hear about limited work and press when a child was on top of it but now there is no need to choose any job under pressure. Students can choose according to their interests and skills as now many new fields are open.
 Career counselling is also defined as a continuous process that lasts a lifetime. It can help you decide which career is best for you at any given time. During the study, even if you want to change the counselling for your previous job will help.
Traditionally only IQ tests were measured to measure intelligence level. But now new technology is available so there is no need for IQ testing because the DMIT (Dermatoglyphics Multiple Intelligence Test) tests are available. Scientific research of finger patterns. DMIT is made up of scientists and medical professionals. Based on insights from neuroscience, genetic, psychology, Dermatoglyphics and embryology. It helps to understand great power and great personality. These fingerprints provide an accurate analysis of much human intelligence and innate abilities. DMIT is an integrated study of the science of the lobes in the brain, 9 intelligence, and human brain function with the help of fingerprints.
Counselling is very much needed these days parents are not able to understand what their child wants to do and children have different qualities they choose a job based on their quality but parents to pressure them and compare them to other students. Every child needs moral support from their guardian. That is why they should go for career guidance where counsellors not only take student counselling but also parents and try to build good relationships and make them feel comfortable. After counselling, they suggested to students how to overcome their weaknesses. They suggest the best for your child and they do it and you are satisfied by showing good points in the field. There is a lot of advice that has been made and related to our lives but the most important career advice is the career that we should all receive.
"You are not the product of your circumstances you are the product of your decision".